Furnace Heater Replacement From The Best And Most Recommended Las Vegas Licensed HVAC Heating Specialist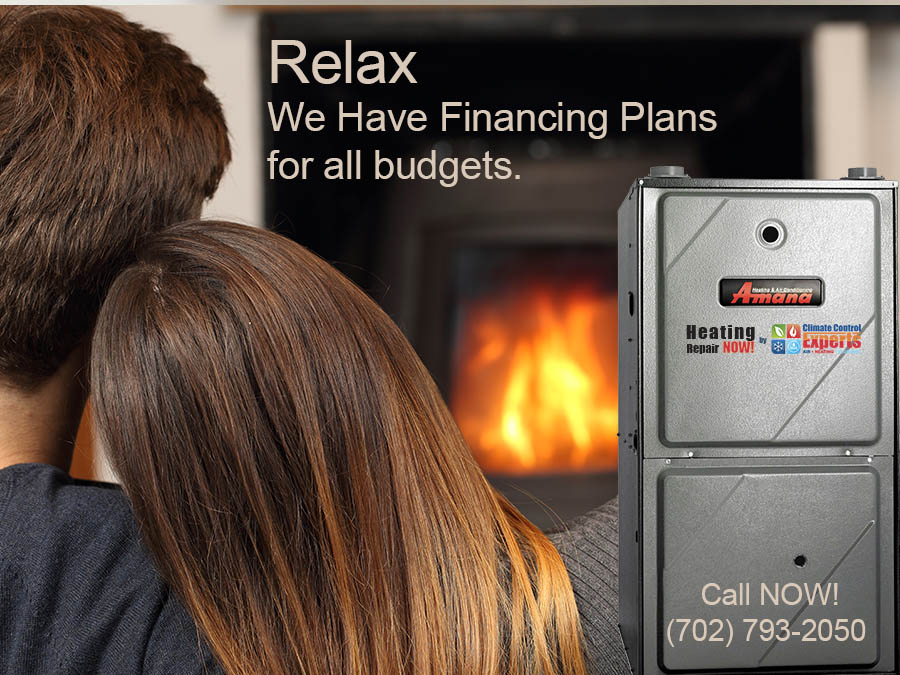 We specialize in installing Amana High Efficiency Furnace Heaters
Why deal with the headaches of repairing an aged heater?  If you are constantly repairing a 10 year old or older furnace then you might be wasting money and time.
Our licensed Las Vegas's HVAC Heating specialist can install a brand new Amana High efficiency furnace with a lifetime warranty on the Heat exchanger and a 10 year parts warranty.  Plus,  your monthly energy use for heat will shrink.
Our professional heating techs do all the hard work.  So you can relax and enjoy your warm, comfortable home.
Give us call today to get same day service!  We will get your warm air blowing again with the proper pressure.
Call (702) 793-2080 to schedule a Furnace Heater Replacement Specialist.
Quality New Furnaces
Heating Repair Now has a wide range of new furnaces with expert professionals to guide you which one is best suitable for your home. Our experts are always there to provide all related furnace services to our customers with complete satisfaction.
Installation of Furnace
Looking for a new furnace? Can't select or have knowledge which furnace is best?
Heating Repair Now are here to guide and help find the best furnace options for your home according to the square footage, layout, and usage. The proper size heater provides higher efficiency heating throughout your home and adding the right features can almost eliminate those irritating Las Vegas allergens.